With over 20 years experience in the design field, Brett Mickan has vast and style-informing experience across the multifaceted aspects of design including film, theatre, exhibitions, yacht interiors, commercial and residential interiors.
Known for his use of colour, and signature infusion of beautiful vintage finds, no two projects are the same. It brings Brett the greatest pleasure to marry contemporary families with period architecture in a way that is aesthetically beautiful, livable, functional and original.
Practicing design in Sydney until 1998, Brett then moved to the United States, where he became the Senior Designer for a Miami based firm – where his work won several awards, including two distinctions by the International Interior Design Association, IIDA, for 'Best Residential Design'.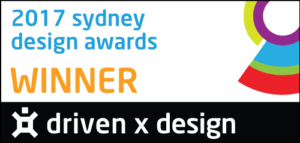 Since returning to Australia he has been a finalist for 'Best Residential Design' in the 'Sydney Design Awards' (2012 and 2013) and winner (2014, 2016 and 2017). Brett has also been nominated 3 times for 'Best Colour in Residential Design' in the Dulux Colour Awards. Brett's work has featured in the House & Garden 'Top 50 Rooms' (2012, 2013, 2014, 2015, 2016 & 2017) as well as listed in their 'Best in the Business' Little Black Book.
Brett sits on the Design Council for 'Art Edit' magazine, to which he contributes quarterly, as well as his role as judge for the 2013 Reece 'I love My Bathroom' competition.  He has also been honoured to teach a Master Class on "Colour for Interiors" at the Mercer School of Design in Melbourne.
Highly photogenic and inimitable, Brett's work has been featured extensively in such magazines as Vogue Living, House & Garden, Belle, Artichoke, Home Beautiful, Florida Design, Florida International, Inside Out, Home and Design, Lino, The Miami Herald Magazine, The Daily, the Domain section of the Sydney Morning Herald and Men's Health magazine.